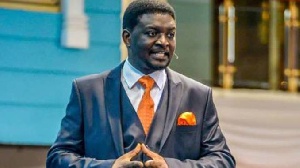 Head Pastor of the Perez Chapel International, Bishop Charles Agyin Asare has urged teachers to put their best forward during daytime as the Free Senior High School programme has began.
The Vice-Chancellor of the Perez University College said this when he ministered to his congregation on Sunday, 24th, September, 2017 on the theme, "The need for christians to have clean hands so as to be righteous before God."

He noted that teachers shouldn't do a poor job during the daytime adding that now Free SHS has been implemented by the New Patriotic Party (NPP), it's now time for some teachers to organise private classes.

According to him, "But if you are a teacher, you are not going to do that; you won't put your efforts only in the afternoon when classes have closed and in the daytime, you come anyhow.
He added that,"If you are a teacher, you prepare your lesson notes and put your best foot forward when you teach your children,"

The Free Senior High School programme kicked-off in all second-cycle public senior High School across the country. The policy, however, is expected to lessen the financial difficulties of Parents and guardians.

President Akufo-Addo addressing world leaders at the 72nd UN General Assembly in New York on Thursday, 21st, September, 2017 said that, 90,000 senior high schools students would have been drop-out if not for the Free Senior High School programme.