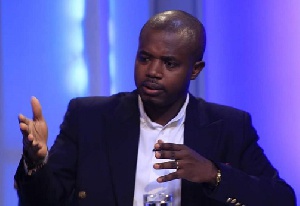 Private legal practitioner Edudzi Tamakloe has described as façade the forensic audit report on the Ghana National Gas Company.
According to him, the forensic audit which uncovered a whopping US$137,861,127.15 in procurement breaches at the company under the Mahama administration is nothing but a smokescreen to divert attention from the litany of corruption scandals that has rocked the government.

"At this point, don't you think if you have established any wrongdoings against any public officer, what you do , at the time Ghanaians are talking about increase in fuel prices, hardships and what have you, you decided to leak report allegedly done when some of these audit reports by these private entities you cannot even establish by what means their services were procured, whether it was sole-sourced contract and why were those contracts sole-sourced to those audit companies?

"You have not been able to do that, then you leak this report just to divert attention from the key matters of corruption that's going on under this administration and allegations of same," said Tamakloe Thursday on Starr Today.
Also, a former member of the Ghana National Gas Company board Dr Valerie Sawyerr challenged the forensic audit.

In a response, in an article, the former deputy chief staff said the report lack quality and substance.

"Was the so-called investigator aware that the board members he listed in his 'awam' report were not the Ghana Gas board members on January 6, 2017, just before Government changed hands? Or did a very simple thing like that escape his eager digging claws?"