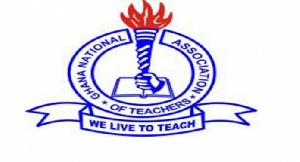 An aspiring Deputy National Youth Organizer of the opposition NDC, Lawrence Lamptey, has alleged that government has a plan to replace some executives of the Ghana National Association of Teachers due to their affiliation with the party.
According to the Lawrence Lamptey, the decision is set to be executed by government this month, October 2018.

A statement issued and signed by Lawrence Lamptey accuses the NPP administration, of masterminding the yet to be implemented agenda across the country, starting from the Volta region.

"Tuesday, October 2, 2018, is pregnant with explosives as government intends, through its henchmen at GNAT, to crush all supposed 'NDC Teacher's in the country, who are Executives of GNAT. GNAT members, who are NDC members, are Ghanaians and must be allowed to contest and hold any political position as the 1992 constitution stated.

"The government, through some NPP GNAT officials is planning on denying all Teachers suspected to be NDC members a position in the Ghana National Association of Teachers body and replace them with known NPP Branch Executives".
"It is a known fact that the current GNAT General Secretary, Mr. David Acheampong, and the National President, Madam Philipa Lason, are dinning with the NPP instead of protecting the interest of the classroom Teachers whose dues are used in paying their salaries" the statement stated.

The statement further added that government want to victimize the GNAT executives perceived to be members of the NDC due to their constant criticisms of some government policies and programs in the educational sector.

"It is unfortunate that they are rather victimizing Teachers whom they suspect to be outspoken and against some bad educational policies of their affiliated NPP. Even though the GNAT executives are well known NPP, they are still holding onto their positions, and are attacking persons whom they suspect to be NDC members".

It stressed "the Constitution of GNAT explicitly allows all members, no matter their political affiliations, to hold a GNAT Executive position if they wish to. Article 20, sub-clause c, of the GNAT Constitution is clear on that".