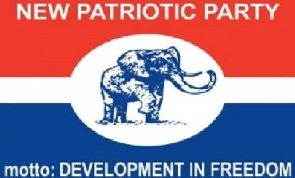 Wed, 24 Jan 2018 Source: Daniel Kaku
A group calling itself Concerned Patriots of Anlo Constituency of the ruling New Patriotic Party (NPP) of the Volta Region has petitioned the Regional and National Executives to cancel the recent polling station elections with immediate effect.
They further petitioned the elections committee to withhold the upcoming Electoral Area Coordinators elections to avoid any confusion and bloodshed.

The petition which was signed by five members whose names were deliberately removed from the polling station register gave forty eight hours ultimatum to the elections committee to compile new register and conduct new election.

Speaking to the leader, Mr. Bartholomew, who has been a member for eighteen years and doubles as an Aspirant said his name was not in the register and wasn't told till the day of election, where realized that he was contesting with some NDC members.

Below is the full petition

PETITION FOR ANNULMENT AND CANCELLATION OF THE POLLING STATATION EXCUTIVE ELECTION (ANLO CONSTITUENCY)

Cc
NATIONAL CHAIRMAN NATIONAL SECRETARY REGIONAL CHAIRPERSON ANLO CONSTITUENCY ELECTION COMMITTE

STATEMENT OF PETITION

The polling station registers used for the election in Apedome electoral area has not been correctly updated and therefore contained the names members who are not known in the party but was registered by some of the aspirant of the Constituency.

In the course of filling of the nominations, it was obviously observed that some of the aspirants did not obtain the nomination forms from their electoral area coordinators or polling station chairmen. Even some of those who filled the nomination form from the polling station chairman are not captured in the registers.

Some NDC members were plotted to file nomination for the positions to contest against our own party members.

Some of the members in the election committee declared their status to one of the constituency aspirants, that is, Mr. Kudjo Joseph Adranyi who is aspiring for Constituency chairmanship.
Some of the polling station executives in the Anlo Constituency at the following electoral areas have been exempted from the register because of the formation of the executives' board.

Below are the electoral areas;

1. Adzigo electoral area

2. Whuveme electoral area

Based on the above reasons, we alleged that the entire Constituency polling station register contain those anomalies and therefore, we humbly suggest that the Anlo Constituency polling station elections should be cancelled with immediate effect, if not there will be a bloodshed.

The election committee is using the supporters of one of the aspirants (Mr. Kudjo Joseph Adranyi) to supervise the election in the Constituency.
The first vice Regional Chairman of the Volta Region, (Hon. Makafui Woanyah), who is not supposed to involve himself in the affairs of the grassroots elections, has been going round to tarnish the good image of the incumbent Chairman in the Constituency.

He even went round to threaten one of the polling station executives at Anloga- Avume simply because he did not throw his support to his favorite candidate.

We therefore call upon the national executives committee, regional executives committee and all the concern NPP faithfuls to the aid of Anlo Constituency polling station elections to be terminated in order to make it free and fair in all the polling stations hence their constituency.

We strongly believe in one adage that's 'Had I Known is always at last' so please lets urgently react to avoid all upcoming dangers.

Thanks

SIGNED THE PETITIONERS
1. Gabriel K. Ametepee Apedome Electoral coordinator

2. Nubueke Josephine Member

3. Amewusika Rejoice Member

4. Richmond Torsu Member

5. Batholomew Dzeble Aspiring Secretary
Source: Daniel Kaku