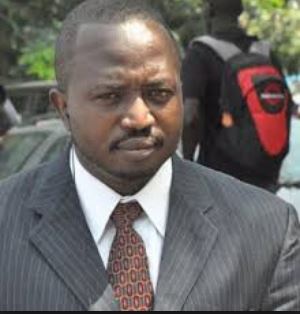 Stephen Atubiga, a presidential hopeful for the National Democratic Congress, has said despite the overwhelming support for Former President John Mahama, he will still defeat him in the upcoming presidential primaries for the party.
Mr. Atubiga is confident about his chances of winning the primaries, despite the outpour of support for Mahama by the 10 regional chairmen of the NDC.

A document sighted by YEN, showed the signed signatures of the NDC chairmen, urging the former president to consider running for the 2020 elections for the NDC.

However, Mr. Atubiga has remained positive that he will emerge victorious at the NDC primaries. In a statement posted on his Facebook wall, the presidential hopeful said he was disheartened to see party members who had earlier supported him and his campaign, turn around and endorse his competitor.

"What is really worrying my team and myself is, most of these same Regional Chairmen have come to endorse me in close doors as their candidate. Including some sitting Mps and former Mps and Some DCEs . I will put their names out soon after consultation with my strategic team," he wrote.
Mr. Atubiga further said that should he win the elections, he would consider offering his running mate position to Former President Mahama, who he says deserves to be acknowledged for his achievements.

"I was thinking of having some consultations with party and founders of NDC if I could consider JDM as my running mate when I win or does the constitution allows that, For my ( legal team to look into it and advise) If it could be possible since JDM have been president before.

Even though we all come from the north. I am from upper east region, And JDM is from northern region. Well , JDM deserves it... He worked and developed this country when he got the opportunity to lead this country as President," he added. Mr. Atubiga is one of the many presidential hopefuls who are campaigning to lead the NDC's ticket for the 2020 elections.