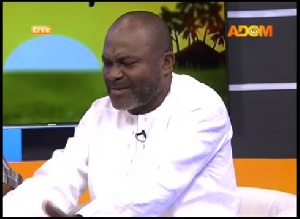 Alhaji Mohammed Musah, a member of the Awutu-Senya Constituency Council of the New Patriotic Party has bemoaned the nonchalant attitude of the party's disciplinary committee regarding the conduct of some members.
Alhaji Musah expressed concern regarding the recent outbursts by the maverick politician and Member of Parliament for Assin Central, Kennedy Agyapong. According to him, the NPP Disciplinary Committee was failing to uphold its responsibilities, in handling the harsh statements the Assin Central lawmaker has spewed about the party. "Kennedy Agyepong is not the only person who fought for the party to come to power.

Others contributed to the party's victory. Some of us nearly died when he Kennedy Agyepong was arrested for treasonable comments he made but we still supported him. The disciplinary committee must call him to order because he has been giving ammunition to our opponents to fight us. I blame them for also sitting down there and doing nothing," he said.
Mr. Agyapong has in recent few lashed out at his party for various actions, he believes, have been taken against him. He threatened to reveal certain information regarding the NPP's victory in the 2016 elections, if the party affiliates that are allegedly working against him are not called to order.

Mr. Agyapong's jabs at his party are suspected to be borne out of frustration of not receiving a government contract since the NPP came into power in January. He has since been lambasting various sections of the party at radio interviews.