Lack of commitment to preserving our democracy, rule of law - NDC exec 'blasts' Akufo-Addo over #OccupyJulorBiHouse protest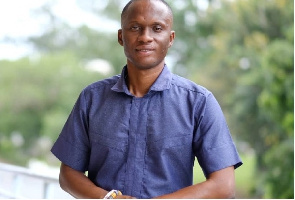 The Deputy Communications Officer of the National Democratic Congress in the Anyaa Sowutuom Constituency, Ralph Apetorgbor, has raised concerns about what he says is the government's non-commitment to preserving the country's democracy.
Reacting to the fallouts of the just-ended three-days streets protests by the Democracy Hub called #OccupyJulorBiHouse, the NDC executive said that the leadership of the country, led by President Nana Addo Dankwa Akufo-Addo, is now a banana republic.

"Ghana has become a banana republic under @NaAkufoAddo / @MBawumia, where peaceful protesters were arrested and assaulted. The government's reckless actions display a concerning lack of commitment to preserving our democracy and the rule of law," he tweeted.

The first day of the three-days protest was marred by chaotic scenes, with the police arresting and assaulting a number of protesters in unprovoked incidences.

Some journalists, including a BBC journalist and his cameraman, were also arrested, but later released.
The protesters, led by Democracy Hub, made it through their three-days protest, but were unsuccessful in reaching the Jubilee House as they were prevented by heavily-armed policemen who had barricaded the roads.


Ghana has become a banana republic under @NAkufoAddo /@MBawumia , where peaceful protesters were arrested and assaulted. The government's reckless actions display a concerning lack of commitment to preserving our democracy and the rule of law.

— Ralph Apetorgbor (@RalphApetorgbor) September 22, 2023
AE/SEA