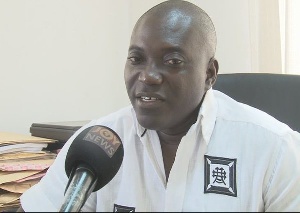 The Deputy Minister for Regional Reorganisation and Development, Martin Adjei-Mensah Korsah, has admonished appointees of President Akufo-Addo to help the teeming party members in their various endeavours.
According to him, "The president cannot identify every single individual from top to down and reward them for their hard work in our victory. It's also the case that helping the President to succeed as appointees includes mobilising our people to support him and his government on our good intentions and programmes, and our support base is key in that direction."

He made the appeal during an interaction with some appointees in the Brong Ahafo regional capital, Sunyani on Monday.

As Director of Elections, I encountered many youth of our party who committed their whole lives to our winning the elections. People took all the risks just to make the NPP great once again, but in spite of their hard work, they feel unrewarded and in most instances rightly so, they say they have nowhere or no other persons to turn to but us."

This, he said, does not go for only persons in government but all appointees of the President.
He disclosed that "we cannot turn our backs on our people no matter the nature of their demands. We need to be there for them for they were there for us and contributed immensely to the sweet victory we are enjoying. I'm having sleepless nights over the frustrations of some of our people who march to me because they believe as Director of Elections, I know their hard work and must push their case."

"Winning an election is not an easy task and we must get it right from the beginning.

"Therefore, political appointees who have found favour with the president and have been given jobs must help those down to complement the President's efforts. He cannot do it all by himself," he emphasized.