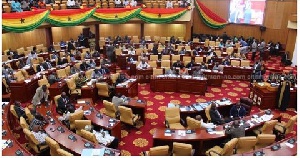 Majority of Ghanaian voters want MP aspirants to have at least tertiary education qualification, according to a survey conducted by the Institute of Economic Affairs (IEA).
83.7 per cent of the respondents were of the view that the difficulty with which some MPs have expressed themselves on the floor of Parliament since the beginning of the Fourth Republic gives a strong indication that a tertiary education qualification must be the least educational qualification requirement for all aspiring legislators.

The requirements for aspiring parliamentarians as prescribed by the 1992 Constitution is silent on educational qualification as an eligibility criterion. The survey conducted between November and December 2015 across the country in all the 10 regions, was a follow-up to a similar one conducted by the IEA in 2011 on issues relating to the Parliament and the performance of parliamentarians.

Respondents of the survey spread across different age groups and gender, expressed the need for a national dialogue on the need to review or amend the Constitution to make tertiary education qualification one of the eligibility criteria for entry into Parliament.

The survey also covered the views of voters on what they consider before voting for a parliamentary or presidential candidate during national elections.
On what they consider as a key factor before voting for a candidate, 60 per cent of the respondents said they consider the calibre of the candidate including his integrity and experience more than the political party they represent.

Nationally, 30.3 per cent of the respondents indicated they consider candidates' political party affiliation over other considerations.

However, in the Western Region 52.2 per cent said they consider party affiliation over candidates' personality, experience and other considerations. The survey also revealed that majority of the youth (63.1 per cent) consider candidates' personality and experience rather than their party affiliation.