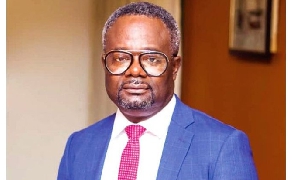 The Founder and leader of the Liberal Party of Ghana (LPG), Mr Percival Kofi Akpaloo, says it will be a disaster should Ghanaians vote for the erstwhile John Mahama government back into power.
According to him, Ex-President John Dramani Mahama has nothing new to offer Ghanaians and that he is apparently an old wine in new bottles.

Speaking to Kingdom 107.7 FM's 'Anopa Nkomo host Kwame Tutu, Mr Kofi Akpaloo recounted some bad policies and managerial skills of the former President, for which Ghanaians voted for a change.

He said, "Mahama was not simply defeated by Akufo-Addo, he lost the Ghanaian electorate across the board because his reign was terrible."

He noted that going back for President Mahama, come 2020, is not the way forward for the economy.
To him, the Akufo-Addo administration has put in place several interventions which have seen the economy booming after inheriting a poor and hopeless economic growth from the Mahama regime.

He believed President Akufo-Addo is the best leader to salvage the economy, looking at his good works and commitment to deliver on his promises to Ghanaians.

He said Mr Mahama, does not have the 'discipline,' 'focus' or the 'moral turpitude' to be the NDC's flagbearer for 2020, adding that there's no way Mr Mahama, whose life has been characterized by indecision as he stated in his autobiography, can lead the party to victory.

The former president, after being humiliated at the polls on December 7, 2016, announced that he is lacing his boots to contest again; but his comeback attempt is starting another round of 'serious infighting' in the NDC.