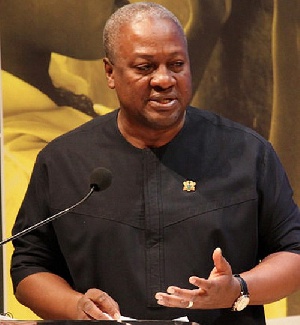 The Member of Parliament (MP) for Bolgatanga East constituency, Dr. Dominic Akuritinga Ayine, has disclosed the reason behind Former President John Mahama's decision to contest as president in the 2020 elections.
According to a report by MyNewsGH.com, Dr. Ayine added that Mahama wishes to prove a point, hence his decision. He further explained that Mahama's comeback is an opportunity to vindicate himself, as well as other Northerners.

This, he went on to say, is because Mahama has been tagged with numerous denigrating names by his political opponents before, during and after the 2016 elections.

In his opinion, the other flagbearer contestants within the National Democratic Congress (NDC) are very good candidates, but time is not ripe for them to take up such positions once former President John Dramani Mahama is still around to execute his mandate to the Ghanaian people.

"Spio is a very nice person with a lot of experience, he is a smart gentleman; yes, he fits the bill and can be the president of this country, and a competent one at that.But I want to repeat I support Mahama hundred percent. I am not going to make even one percent for anybody", he disclosed on Yem Fm in Bolgatanga.

He went on to say that "Mahama needs to come back and vindicate himself and other Northerners. Let us not forget that sectional and ethnic politics is still prevalent in this country.
When Limann was president, Limann was a very smart president. You can read Addai Mensah's book on Limann. Born scholar and very smart but what did they say, he was useless and was incompetent.
Go back and read what was said about Limann. I believe that was the same thing happening to Mahama. He needs to come back and vindicate Northerners."
According to him, the return of the former president is also aimed at completing the various infrastructural projects which were embarked but left at various stages of completion.