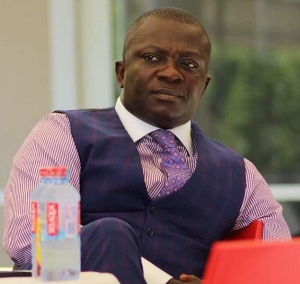 The Abetifi Constituency of the New Patriotic Party (NPP) has debunked claims made by the Eastern Regional Minister Eric Kwakye Darfuor that Bryan Acheampong has recruited 500 youth into the Ghana Armed Forces.
The MP for Nkawkaw in a recent engagement with the media said among other things that "They have been comparing other constituencies. Some say, Bryan… What is there? (Abetifi Constituency) tell me… you're journalists tell me what is there… because whatever goes to that constituency it passes through my table. (as a regional minister)… and I know what is going on under my constituency is far exceeds what is happening in Abetifi,"

However, a statement issued Wednesday, June 10, 2020 by Abetifi NPP Constituency Communication wing of the NPP said "the attention of the Communications Directorate of the Abetifi Constituency has been drawn to some comments attributed to the Eastern Regional Minister and Member of Parliament for the Nkawkaw Constituency, Hon. Eric Kwakye Darfour, which statement has since been reported by some news portal when he engaged with some media personnel.
"We find the statement of Hon. Darfour as unfortunate and wish to state the following that; The accusation by Hon. Darfour to the effect that the honourable Member of Parliament for Abetifi Constituency and Minister of State, Interior, Bryan Acheampong, has recruited some 500 persons into the Military is false, inaccurate, and misleading. Bryan Acheampong has not made those claims anywhere".

The statement added that" all other comments and vituperation heard on the tape we believe are a result of the pressures of his impending primaries so we have disregarded it and we ask all to do same. Hon. Bryan Acheampong continues to be a blessing to us as constituents of Abetifi we are appreciative of the enormous support and leadership he provides".