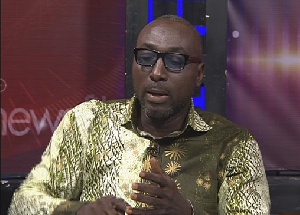 A National Democratic Congress (NDC) government has a better record than its New Patriotic Party (NPP) counterpart as regards appointees resigning on principle, Abraham Amaliba has said.
Mr Amaliba, a member of the legal team of the NDC, said mention can be made of the likes of Murtala Ibrahim Mohammed, a former Deputy Trades and Industry Minister, and Dzifa Ativor, a former Transport Minister, as persons who resigned for admitting to doing wrong.

The legal practitioner's reference came on the back of remarks by Member of Parliament for Awutu Senya East George Andah on TV3's New Day on Saturday that the incumbent government has shown the way by not accepting the resignation of an appointee and re-assigning him.

Mr Andah's remarks are perhaps an insinuation to the resignation and subsequent re-assignment to the Office of Presidency of Elvis Afriyie Ankrah in the Mahama-led government.

The Deputy Communications Minister said President Nana Addo Dankwa Akufo-Addo accepted the resignation of Deputy Minister of Food and Agriculture William Agyapong Quaitoo in good faith and wished him well, a marked departure from the previous administration, he said.
But Mr Amaliba contested that and cited how even the likes of Ms Ativor were not allowed to play any more role in government after their resignation.

He noted that there are other rots at government agencies and involving key government functionaries but disappointed the media are not shedding light on those.

He cited the distribution of contaminated fuel by BOST and the selling of bonds by the Minister of Finance allegedly to his pals as issues the media must pursue. But he begged for forgiveness for Mr Quaitoo by the people of the north.