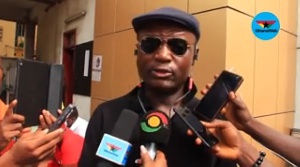 A former National Organizer of the National Democratic Congress (NDC), Kofi Adams, has said the main opposition party has corrected the mistakes it made ahead of the 2016 general elections which led to its defeat in that polls.
He said the party has implemented some key programmes internally to ensure that these errors are not repeated in this year's elections.

He explained on the Ghana Yensom show on Accra 100.5FM hosted by Kwabena Prah Jnr (The Don) on Monday February 17 that the party has, for instance, improved on its register that is used for internal elections.

That register he said was used in electing the executives of the party.
He said : "The party has taken steps to correct some of the things that caused our defeat in the 2016 elections.

"For instance we got a new register which we used in electing executives of our party."

He added that : "The party remains the property of all us. Its foundation is the branches and so we have ensured that the branches are strong enough."