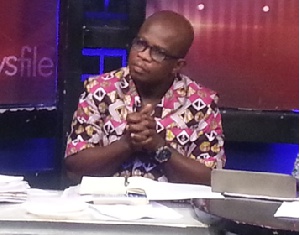 Former Executive Director of the National Service Scheme (NSS), Dr Michael Kpessah Whyte has said certain elements within the main opposition National Democratic Congress (NDC) are fearful of the party's intelligentsia, thus they fail to involve them in decision making.
"There is a certain fear and fright from some people within the party of intellectuals [in the NDC], and I think that is terrible," he complained.

Following concerns that the NDC is a party for the masses and one without intellectuals, the political scientist told Moro Awudu on Class FM's Executive Breakfast Show yesterday that: "It is less the case that the NDC doesn't have intellectuals and more the case of maybe the NDC doesn't involve the intellectuals in decisions that go on and [that has] become more or less the position of the party."

For him, it was time the party moved away from the ideology of placing emphasis on the masses and integrating more intellectual input in its activities in order to set the NDC on a path towards reclaiming power in 2020.
"The NDC is a mass party but I think within the NDC, some people have taken the idea of the party of the masses too far to mean that you don't need the intellectuals necessarily to lead, and I think that it is probably one of our undoing as a party," he lamented.

According to him, he could count not less than 20 people who are lawyers or academics and who contested in the last primaries yet their efforts were stifled and were not given the chance to be voted into key positions.