Politics Wed, 6 Feb 2019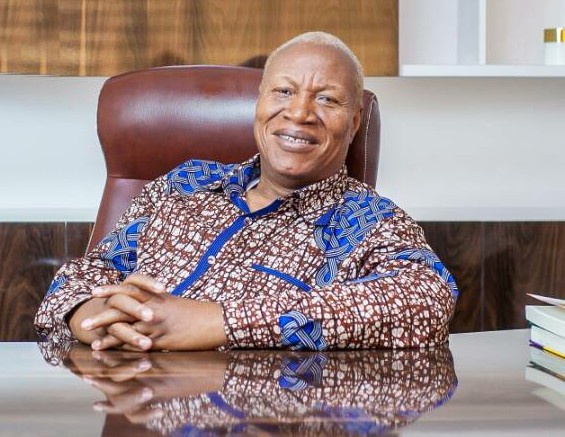 Flagbearer hopeful for the opposition National Democratic Congress (NDC), Professor Joshua Alabi has announced vision and policies he would champion for the party and the country if elected as presidential candidate in the upcoming primary.
In a piece detailing his strategies, Prof. Alabi who is seventh on the ballot paper said he intends to, among other things, "put the grassroot at the center of governance, through consultations and their participation in decision making."

According to him, "government policies will emanate from the aspirations and needs of the grassroots and implementation will be done through the same process."

As part of efforts to enable constituencies fund their activities and support branches of the party, Alabi says he will ensure the party "raises funds for each of the 275 constituencies. Part of the funds will be invested in bonds, treasury bills, fixed deposits and other financial instruments by each constituency."

Alabi mentioned that his 2020 campaign focuses on "commercialization of agriculture and industrialization of the Ghanaian economy". This, he hopes to achieve by enhancing the potentials of agribusiness, trade and industry, science and technology.
He says: "My Agribusiness policy will focus on the formation of farmer groups which will be registered as enterprises to benefit from government support towards mass production and marketing of their produce. The application of modern farming methods means increase in productivity, and onward sale to ready markets which will translate into cash for the Ghanaian farmer."

"I will assist and manage young people going into their choice of businesses, focusing on agriculture, agribusiness, technology and small industries. My government will provide the start-up capital, remuneration and operational costs for two years. This will propel the enterprises for smooth take offs."

The Russia-trained Ghanaian academic and politician who served as the first Vice-Chancellor of the University of Professional Studies, Accra (UPSA) from 2012 to 2016 further stated that he will "ensure that Ghanaian Ambassadors and High Commissioners target business and marketing opportunities for Ghanaian exports" in order to "help secure new markets abroad for the Ghanaian farmer and entrepreneurs."