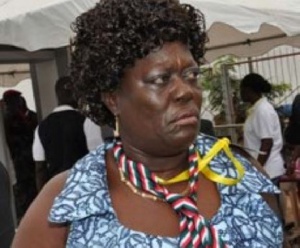 Madam Araba Tagoe, a prominent figure within the opposition National Democratic Congress (NDC), has passed away.
Her demise marks a sombre moment within the NDC community.

Although the exact cause of Araba Tagoe's passing remains undisclosed, sources indicate that she had been battling health issues over a considerable period.

The Western Regional Communications Director of the NDC, Mr Richard K. Mensah, expressed the profound impact of Araba Tagoe's passing on the party.
Her departure represents a significant setback, and her absence will be keenly felt, he noted.

Araba Tagoe was an influential member of the NDC and notably held the position of Women's Organiser within the party's Western Region.

Her dedication to the NDC and her role as Women's Organiser reflected her commitment to advocating for women's rights and their active participation in the political landscape.