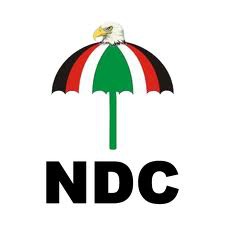 Thu, 12 Nov 2015 Source: Daily Searchlight
An aspiring candidate contesting the upcoming primaries in the Ashaiman Constituency, Ernest Norgbey, has called the bluff of his critics challenging his eligibility to contest for the position to go to court "if they have evidence against me".
Consequently, Mr Norgbey has urged party delegates to treat what he described as "baseless allegations" with the contempt it deserves.

"I dare them (accusers) to go to court or petition any higher body within the party if they want to. I know they will not succeed because their claims have no bases and lack credibility, " he told this reporter in an exclusive interview.

In the Monday, November 09, 2015 edition of the Chronicle newspaper with the caption 'NDC Group Fights Portuphy Boy' several allegations were leveled against Mr Ernest Norgbey.

In the said publication, the paper claims a group of party loyalists being led by one Francis Awudu purported to be working for an aspirant, threatened to seek a court injunction to restrain Mr Norgbey from contesting the Novemeber 21 primaries of the NDC.

Mr Norgbey in his reaction said, he is not moved by the threats made by loyalists of his opponents as they are without merit.
He said the allegations of he being sponsored by the NDC National Chairman, Mr Kofi Portuphy are not true.

He added that even the personal assistant to the NDC chairman, Kofi Agyeman who had filed to contest the seat in the Techiman North constituency was disqualified adding that the case is currently with the appeals committee awaiting an outcome.

"The person or people alleging that Mr Kofi Portuphy is sponsoring my candidature must provide the necessary evidence to back their claims," he stressed.

"I have lived and worked in this constituency for close to two decades and my vote is here at the Naa Ameley polling station with my polling station code being C150702," he added.

He said the rumour that he has no vote in Ashaiman and that he will not vote in the upcoming primaries because his name was not found in the voters register are palpable false.
He noted that the NDC register had some mistakes which were yet to be rectified adding that the names of some members did not appear in the register, including the constituency chairman, some constituency executives and one of the contesting candidates, Lawyer Emmanuel Kumadey.

He said the allegations are calculated attempts by his opponents to tarnish his hard earned reputation as well as demoralizing his supporters.

"I know my opponents are scared of me in this upcoming constituency primary because my message of hope is going down well with the grassroots," he said.
Source: Daily Searchlight