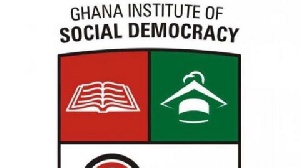 Former minister of Health, Joseph Yieleh Chireh, has said the National Democratic Congress (NDC) deserves commendation for setting up a school of ideology to train the youth to acquire leadership skills.
The Wa West member of Parliament was speaking on the Morning Xpress on Monday regarding the assertions of former president John Agyekum Kufuor who had attributed the slow pace of development in Ghana to leadership failure.

The former president said most leaders are usually unprepared when they are called to serve the country in various capacity.

"I don't blame the leaders because many of them were forced into leadership positions; they were not prepared… you cannot give leadership in any sector [to anybody] without they being prepared in terms of knowledge and experience and exposure," said Mr Kufuor.

But Mr Yieleh Chireh believes the problems of leadership in the country has to do with the inability to train young ones to take up leadership positions while receiving training in school.

He also attributed the problem of good leadership to the appointment of unqualified people to occupy positions because of their political affiliations.
"In some cases, people don't look at the qualification. They look at the ability of the person to mobilize political people," he observed, pointing to some appointments the ruling new Patriotic party (NPP) party has made which to him is "ridiculous."

He contended that if qualified people are appointed to occupy leadership positions in governance or in the public service based on merit, the country will make progress within a short time.

In pursuant to shaping people to take up leadership roles, he said, was the reason the NDC set up the Ghana Institute of Social Democracy.

"Even with political leadership, the one thing that we must commend the NDC for is the setting up of a school to train people. It is not just ideological training that we are going to give to them, it is about leadership. And if you look at the quality of training that they'll get, it will also eventually show what type of leaders we will expect in the political area," he added.