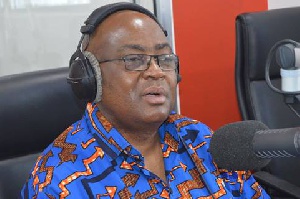 Pollster, Ben Ephson has said the governing National Democratic Congress(NDC) has raised the bar too high by predicting to win about 13 seats in the Ashanti region, the opposition New Patriotic Party's (NPP) stronghold in the December 7 polls.
"The NDC's claim to annex 9 additional seats to its 4 seats, making a total of 13 in the Ashanti region in this year's elections is too ambitious. From 4 to 8 or 9 seats is to a high extent possible," Ephson said in an interview with Fiifi Banson on Anopa Kasapa on Kasapa 102.5 FM.

As campaign winds to a close in barely a month to elections, Mr. Mahama has been more forthright in making his case about why he should be retained in the Flagstaff House.

President Mahama over the weekend assured supporters of the NDC that the party will increase its parliamentary seats in the Ashanti Region from the four it currently occupies, Ahafo Ano North, Sekyere Afram Plains, Asawasi and New Edubiase seats to 13 seats though he failed to mention the seats they are targeting.

Addressing party sympathizers in five constituencies at the start of a 4-day campaign tour in the Ashanti region, President Mahama revealed opinion polls or surveys conducted in the nine new constituencies favored the National Democratic Congress' electoral victory.
But commenting on the NDC's target in the Ashanti region, Mr. Ephson said the NDC's target in its opponents stronghold can best be described as a "political platform talk" that is not feasible.

"NDC cannot get 1.5 million votes, the same way NPP cannot get 90% in its stronghold. Even the 1 million votes it will be very difficult for them, because if you use the 2012 estimates, that means we're are currently looking at the NDC jumping from 28% to 42%. By this calculation then we're predicting the NPP to drop to 58% in Ashanti region, which is impossible" he argued.

"For the NDC's four seats, it could be maintained," he said adding that seats like Adansi North and Offinso South will all tilt in favour of the NDC in this years elections.