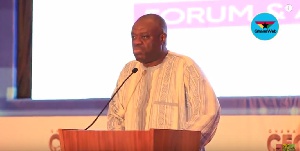 Awal Mohammed, former Deputy National Communications Officer for Zongo Caucus, the official wing of National Democratic Congress (NDC) in the Zongo communities who recently announced his defection to the opposition New Patriotic Party (NPP) says the NDC party is still calling for his immediate return to the party.
Awal claimed his decision to defect from the NDC to the opposition party was based on his "principles and convictions.

Despite his claim, he was reported to have made some outrageous demands from the ruling NDC party which they refused to accept hence his defection.

In spite of the innumerable bashing he has received since his defection by the National Democratic Congress (NDC) he disclosed the ruling party is still pushing for his possible return to the party.

Speaking on Abusua Nkomo Thursday morning, Awal told host Kwame Adinkra that[ The NDC is still calling for my return to the party after my defection despite all the false comments made about me but that that truly I belong to the right political party and nothing I mean nothing can change my mind to take that 'hard' decision].
The vociferous communicator further stated that he's fully convinced his one for the NPP parliamentary candidate Alidu Seidu will help change the fortunes of people in the Asewase constituency and Ghanaians at large.

[I will cast my vote for Alidu Seidu because I believe he is the one who can transform the lives of the youths in the Asewase constituency].

Awal Momammed defected to the main opposition party NPP on Wednesday October 5, 2016.