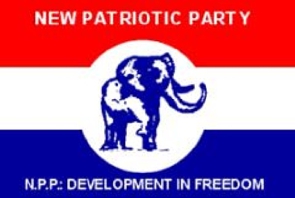 Wed, 17 Jun 2020 Source: GNA
The Okaikwei North Constituency Executive of the New Patriotic Party (NPP) has put in place measures and precautions to ensure that the Parliamentary Primaries slated for Saturday, June 20, comes off peacefully.
Mr Eric Nana Acquah, Constituency Secretary told the Ghana News Agency in an interview that each Electoral Area has been disinfected, including; Churches and Mosques which would be used for the electoral process.

He said they had successfully submitted their centres to the Electoral Commission (EC) and received endorsement to carry out the exercise at the following Electoral Areas with its corresponding Centres:

At the Anahuma Electoral area, voting will take place at the Pentecost Church; Nii Boiman Electoral area (Immaculate Conception School); Akweteyman Electoral area (Asiamah School); Achomita Electoral area (Achimota Gethsemane Presbyterian Church) and at Anumle Electoral Area (Fountain of Life Church).

However, at the Constituency Office, an improvised polling Centre would be set up for the Council of Elders, Council of Patrons, constituency executives and the sitting Member of Parliament to cast their ballots.

Nana Acquah said a total of 600 delegates are expected to cast their ballots and the exercise would start at 07:00 hours and end at exactly 13:00 hours. He said counting of votes would be done at the various Electoral areas at the end of polls and after counting was done, the polling sheets would be brought to the Constituency Head Office (Collation Centre) for the final collation of votes and declaration of results.
"What I want all the Electoral areas to note is that after the agents have counted the votes and declared the results to their representatives at the Party Office, they won't follow up to the Office again.

"This is to prevent crowding and ensure that social distancing is adhered to," he added.

To ensure that all COVID-19 health protocols are adhered to, the Constituency Secretary said Veronica buckets, water, soaps, hand sanitizers, tissues, and enough nose masks would be provided at each Electoral area to be given to any delegate who forgot to come along with a nose mask.

He emphasized that any delegate who failed to follow the safety protocols would be denied entry to the premises, but the Parliamentary Election Committee would still decide on how that delegate would be made to vote.

Mr Acquah said representatives would be deployed from the National Office, EC and Parliamentary Election Committee across the constituency to supervise each Electoral area and no one would be allowed to move from one centre to the other.
This, he said would help to carry out effective contact tracing should any COVID-19 case show up at any centre.

He said a meeting would be held in the course of the week with Candidates to spell out the various offences and the repercussions that could follow in case they flouted any of the regulations.

Mr Aqcuah said the party allowed for proxy voting (a vote cast on behalf of another) and the caveats were that the person voting on behalf of another delegate should be a registered voter of the same polling station. Both delegates should have their voter's ID card number indicated and the photo album must contain the name and picture of the person being voted for.

"Voters should do well to carry along their NPP membership card or Voter's ID card when coming along to vote but without any of these, delegates should not be deterred because once their names and pictures are found in the photo album, they would be allowed to vote," Mr Acquah stated.
Source: GNA