Politics Sat, 21 Apr 2018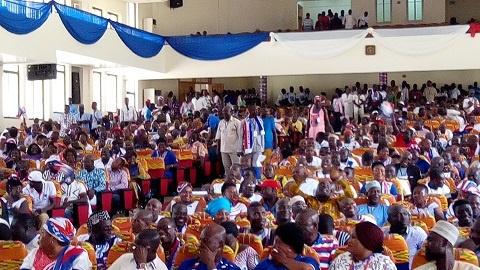 Five hundred and fourteen delegates and over one thousand members of the ruling New Patriotic Party (NPP) in the Western Region have converged at Tarkwa to elect executive officers to steer the affairs of the party for the next four years.
The party's Regional delegates' conference is taking place at University of Mines of Technology's (UMaT's) George Grant auditorium in Tarkwa of the Tarkwa-Nsuaem Constituency.

The NPP won sixteen (16) seats out of twenty-six seats in the Western Region in 2016 parliamentary elections.

A total of 43 candidates are battling for 10 executive positions in the Region.

The elections which begun today, Saturday April 21 2018, will see a sum of 514 voters comprising of 442 delegates (Constituency Executives), 16 Members of Parliament, 16 Regional Executives, 10 Patrons, 10 Council of Elders, 17 TESCON Executive Members, 2 National Council of Elders and 1 Founding Member, partaking in the election of 10 officials in the following positions; Chairman, 1st Vice Chair, 2nd Vice Chair, Secretary, Assistant Secretary, Organiser, Youth Organiser, Treasurer, Women Organiser, and Nasara Coordinator.
The party goes into this crucial election with 26 Constituencies.

Some political pundits have predicted landslide victory for the incumbent 1st Vice Regional Chairman, Mr. Francis Ndede Siah who acted as the Regional Chairman prior to the 2016 general elections.

Mr. Ndede Siah is expected to battle with Mr. Ben Armah, Nana Owusu Ankomah and Mr. Frank Etti popularly known as Frankatt after the incumbent chairman, Mr. Dickson Atta Nkettia failed to seek re-election.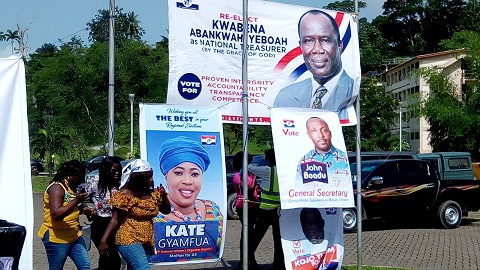 Source: Daniel Kaku