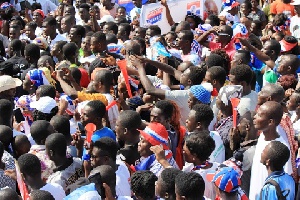 The New Patriotic Party (NPP) has filed a petition at the High Court challenging parliamentary results of three constituencies in the Brong Ahafo Region.
According to the party, there were irregularities during voting as well as discrepancies with the results of the Asunafo South, Banda and Pru West constituencies, ultimately affecting the results of the polls.

"There were numerous irregularities. Foreign materials were found in ballot boxes. Some ballot papers were tampered with and a whole lot of things," the party's Deputy General Secretary Nana Obiri Boahen said in an interview with Class News.
Explaining why it took the party a month after the December polls to take legal action, Nana Obiri Boahen explained: "It is only when they have been gazetted as Members of Parliament that you can bring an action, except in extreme cases where there is payment of money which was fraudulently done. But in our case, for instance, we've looked at the law very well – CI94, PNDC Law 284 – and the amended laws and it is quite clear that until they have been gazetted, the court doesn't have the jurisdiction to entertain such petitions."