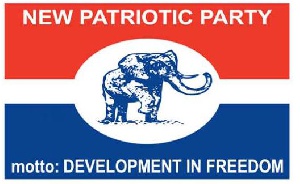 Opposing groups within the New Patriotic Party (NPP) in the Tatale/Sanguli Constituency of the Northern Region have ironed out their differences and resolved to work together in the interest of the party and the Government in the area.
During the 2016 General Election, Mr James Cecil Yanwube, the then Member of Parliament for Tatale/Sanguli, broke away from the NPP and contested as an independent candidate.

The NPP, which fielded Mr Thomas Mbomba as its 2016 Parliamentary Candidate for the Constituency, however, lost the seat to the National Democratic Congress.

President Nana Akufo-Addo, upon assumption of power, nominated Mr Mbomba as the District Chief Executive for the Tatale/Sanguli District, who has duly been confirmed by the Assembly.

NPP stalwarts in the Region and the Constituency believe it was when the camps of Mr Mbomba and Mr Yanwube were united that the party could win the parliamentary seat in the 2020 elections.

At a forum over the weekend at Tatale, organised by the NPP, Mr Yanwube promised his total allegiance to the party and pledged to work with his former rival, Mr Mbomba, to ensure that the party remained strong at the Constituency.
He also urged his supporters to return to the party and support the Government in its quest to develop the area.

Mr Mbomba promised to remain accessible to all as well as work to address the concerns of all in the district.

Mr Sule Salifu, the Northern Director of Youth Employment Agency, commended both camps for uniting to strengthen the party in the area.

He assured party members of government's support in the form of micro credits and other schemes to undertake their businesses.