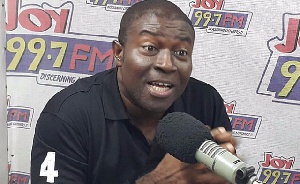 Fri, 7 Oct 2016 Source: GNA
Among other things, the 2016 manifesto launch of the opposition New Patriotic Party (NPP), scheduled for the Trade Fair in Accra next Sunday, would explain the "one district, one dam" election promise of the party.
Nana Akomea, the Communications Director of the NPP, said the manifesto would offer solutions to the myriad problems facing sectors of the economy, and the document would address the issues of youth unemployment among others.

In an interview with the Ghana News Agency in Accra ahead of the event Nana Akomea said the launch of the document would be preceded by a stakeholder presentation, where the Party's sector specific solutions would be espoused.

About 25 interest groups including the Trades Union Congress, civil society and other identifiable groups, members of the diplomatic corps, political parties, the media, market men and women and fisher folks.
Others, he said, would be the Ghana Bar Association, Ghana Journalists and the Pharmaceutical Society of Ghana.

Nana Akomea said the party has prepared very well for a mammoth rally at the Forecourt of the Trade Fair and had made provisions for as many party members, faithful and sympathisers to attend the event.

Former President John Agyekum Kufuor would preside over the stakeholder consultations and the launch of the manifesto.
Source: GNA