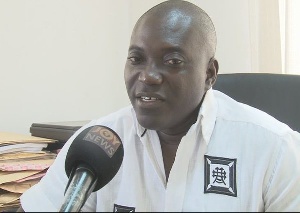 The New Patriotic Party has stated that it would not boycott the five-member panel set up by the Electoral Commission to receive petitions from some political parties, civil society groups and a number of Ghanaians for a new voters' register.
Others have called for an audit of the voters' register, all with a view to ensuring a credible voters' register for 2016 and beyond.

A prominent member of the NPP Gabby Asare Otchere Darko had urged the NPP to boycott the EC forum, describing the process as a "farcical circus".

Pro-NPP group Let My Vote Count Alliance and other members of the opposition party have also described some members of the panel as biased and sympathetic to the ruling NDC.

Speaking on Morning Starr Wednesday, Martin Korsah, Director of Elections of the NPP said the party would make a representation at the forum to make a case for a new voters' register.
"We had never decided that we were not going to go even though we raised concerns but it was never to suggest that we were not going to the platform. We are going to be fully represented," he told host Nii Arday Clegg.

The Panel is made up of His Lordship Professor V.C.R.A.C. Crabbe, Co-Chair of the Coalition for Domestic Election Observers, (CODEO), former Justice of the Supreme Court of Ghana, former Professor of Law, and former Electoral Commissioner of Ghana; Most Reverend Professor Emmanuel Asante, former Presiding Bishop of the Methodist Church of Ghana and Chairman of the National Peace Council.

The rest are Dr. Grace Bediako, a former Government Statistician and former member of the National Development Planning Commission; Dr. Nii Narku Quaynor, a renowned computer scientist, Chairman of the National Information Technology Agency (NITA) Board of Directors, and President of the Internet Society of Ghana; and Maulvi Bin Salih, Ameer of the Ahmadiyya Mission of Ghana.

The hearings will take place on Thursday and Friday, the 29th and 30th of October, 2015 at Alisa Hotel, North Ridge, Accra from 10:00hrs to 13:00hrs and 14:00hrs to 17:00hrs daily.