Regional News Mon, 23 Apr 2018
Nadowli-Kaleo District Assembly holds second ordinary meeting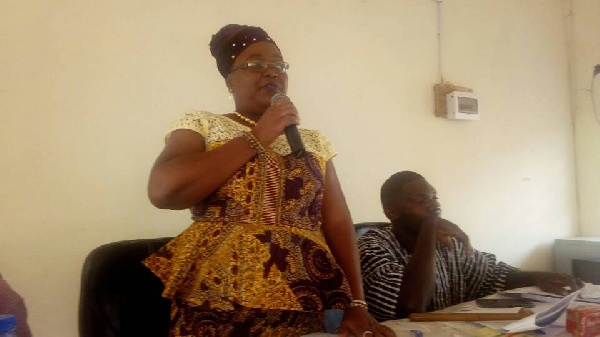 The District Chief Executive for the Nadowli-Kaleo, Katherine T. Lankono has appealed to farmers who benefited from government's Planting for Food and Jobs programme fertilizer and inputs policy to pay back whatever they owed the Ministry of Food and Agriculture.
ADVERTISEMENT
This, according to the DCE, would help the MoFA extended the fertilizer and input policy to other farmers who are yet to benefit from the programme.

Presenting a report during the second ordinary meeting of the Nadowli-Kaleo District Assembly, Madam Katerine explained that, the default rate for the repayment of the subsidy by farmers is high.

Under the one-village, one-dam flagship programme, she reported that some sites have been identified for the construction of ten dugouts in the district and beneficiary communities have already been informed and sensitized on the projects.

She added that feasibility studies have also been carried out by the project engineers to pave way for the award of the projects.

The communities are Nanvilli, Siruu, Kulpieni, Kpazie, Serekpere, Biire, Tangasia, Kuuri, Janguasi and Change all in the Nadowli-Kaleo District Assembly.
ADVERTISEMENT
She admonished the beneficiary communities to co-operate with the project team and contractors for the smooth execution and early completion of the projects.

On education, it was revealed that the Ministry of Education has awarded for the construction of 2-Unit Kindergarten Block with Dinning Hall at Meguo and 2-Unit Kindergarten Block with Dinning Hall at Duong.she said both projects are at finishing stages.

Madame Katherine indicated that, under the infrastructure for Poverty Eradication Programme, government has awarded contracts for the construction of sex modern institutional toilets with water closet facilities in Jang Market, McCoy Collage of Education, Nadowli-District Hospital, St. Augustines Senior High Technical School, Kaleo Senior High Technical School and Takpo Senior High Technical School, each of the toilets is with a mechanized borehole.

For employment, she indicated that thirty-six youth under the community protection personnel module have been trained and handed over to the District Police Command and ten(10) more will be trained later this month, adding that beneficiaries under the module have also had an increase in their allowances from GHC250.000 to GHC360.00
Source: Muniru Ibrahim
ADVERTISEMENT