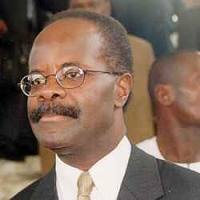 Mon, 26 Nov 2012 Source: Adoba Ampah
The 2012 Presidential Campaign team of the Progressive Peoples Party (PPP) arrived at Juaso in the Ashanti Akim North Constituency at about 4pm on Thursday, to begin a six -day round-the-clock attack on some swing and strong holds of the two main opposition parties.
During the 144 hours in between, Dr Nduom will hit a whopping twelve constituencies in a hard-charging opening burst to try to accelerate ahead of John Mahama of the National Democratic Congress a(NDC) and Nana Akuffo Addo of the New Patriotic Party (NPP)in the last two weeks of this dead-heat campaign.

So focused is Dr. Nduom on gaining ground that he will be making calls to these constituencies to vote massively for jobs jobs jobs, telling the difference between an NDC and NPP government that had suffered the expectations of Ghanaians

"We're going to give you people of Oforikrom Constituency a reason to know that you have wasted your votes on NDC and NPP if you did to vote for them" a revved-up Dr. Nduom told a crowd of 800 at Bodi.

Perhaps aware of the limited time and the dark cloud that made visibility poor in the constituency the team drove through the principal streets of the constituency waving to the people of Ayeduase, through to Kwame Nkrumah University of Science and Technology (KNUST) and Ayegea

The furious campaign is a sign of the PPP's preparedness to win more seats in parliament and push the elections to a second round with its presence in the second round.
The PPP in the next 13 days is focusing almost exclusively on its strong holds, where both campaigns believe the race will be won or lost.

Of those, none is more important than Komenda Edina Eguafo Abrem (KEEA), where Dr. Nduom will spend his weekend, and where he will be attending a festival.

Campaign aides have been working on the ground talking to people, urging Nduoms supporters to go to the polls early to cast their vote and wait for the counting. Most often at such meetings you will find aides showing the voters how to vote and educating them to vote where they see the red bright sun.

The PPP led by its Presidential Candidate Dr Nduom is running a "sustained operation," with lots of voter contact. According to Presidential Coordinator, Mr Ato Commey "voters have to be convinced, in other words, you can't just build it (a campaign) and assume they (voters) will vote, it starts with the candidate: "We will win this election because of Dr. Nduom, he is a better candidate than the two."

"Seeing Nduom's picture on a piece of paper on a wall will not "magically" turn out for PPP, it doesn't work like that," he said. There needs to be "an ongoing conversation about why they should vote for Nduom, about why they should get out and vote at all. That is what we are working at".
Source: Adoba Ampah