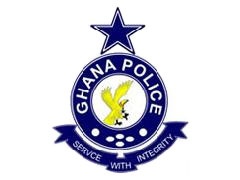 Wed, 31 Oct 2012 Source: GNA
Alhaji Mahama Sampa I, Director-General, Human Resource Development of the Ghana Police Service, Wednesday entreated the leadership of the various political parties to "operate within the confines of the law" as the December polls approached.

He said the political parties must give the police adequate notice of political events to enable them to cater for their security needs.


Alhaji Sampa, who is a Commissioner of Police (COP), said this at the passing out of 108 general recruits from the Volta Regional Police Training School in Ho.


He said no two elections were the same and underscored the need for political parties contesting the December elections to abide by the regulations for another successful election.


"Though we have had many successful elections in the country, we still need to work hard for the success of this year's also," Alhaji Sampa said.

He said the police was on course and assured of the necessary congenial atmosphere for a free, fair and peaceful election.


"We have our deployment plans ready…With the able support of our sister security services…the needed security will be provided for successful presidential and parliamentary elections," Alhaji Sampa assured.


He reminded the recruits of the challenging nature of their career and urged them to strongly resist wrong doing, be resilient, tolerant, and honest as well as exercising good judgment to win the trust and confidence of the civilian public.


Alhaji Sampa pledged the readiness of the police and other security services to remain accountable to the state, the law and the citizenry by being professional and neutral in the discharge of their duties. General Recruit Samuel Armah emerged as the best recruit.

Source: GNA