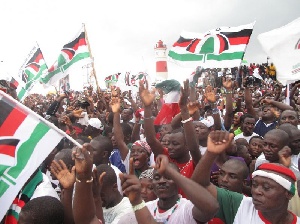 The NDC constituency organizer for Shama in the Western region Blansford Acheampong has resigned from the party.
In his resignation letter cited by Starr News, Acheampong mentioned "selfishness and injustice in the part " as reasons for his exit.

"Whereas injustice and selfishness are the major practices within the NDC party in Shama constituency, I can no longer associate myself with a party of such nature.
"I therefore recede my affiliation with NDC. I irrevocably and unequivocally resign and recant my position as Shama constituency organizer," the letter stated.