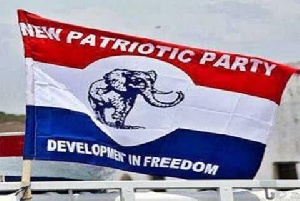 Wed, 17 Jun 2020 Source: 3 News
The New Patriotic Party (NPP) will this Saturday go to the polls in 167 constituencies across the country to elect or affirm parliamentary candidates to represent the party in the December 7 parliamentary elections.
The stakes are high for the party considering that these are constituencies where the party is enjoying the incumbency and would wish to retain the seats.

Tension is high and so is the interest, especially in constituencies where there appears to be keen competition.

The Old Tafo-Pankrono constituency in the Ashanti region comes in handy as a constituency of special interest following the approval of six aspirants, one of the constituencies with the highest number of contestants, to battle it out and succeed Dr Anthony Akoto Osei who has decided not to seek re-election after serving 16 years in Parliament.

Of the six aspirants, the only female, Dr Louise Serwaa Donkor, aims at becoming the first female parliamentarian to emerge from the constituency, but that would mean first emerging victorious in Saturday's decider. As a policy and communications analyst at the presidency, she is confident to make history and succeed Dr Anthony Akoto Osei in Parliament.

Chief Executive Officer of Trinity Hospital, Dr Emmanuel Obeng, Public Relations Officer at the Ministry of Education, Ekow Vincent Assafuah and Operations Manager of the Ashanti Region STC branch Lord Inusah Lansah are also in the race.

The rest are an administrator at Komfo Anokye Teaching Hospital (KATH), Archibald Ntiri-Acquah and one Prince Odeneho Oppong, who are all braced up for the contest.
All aspirants who spoken to Media General's Election Command Centre have expressed optimism ahead of Saturday. But question is, who gets the consent of the delegates to take over from Dr, Anthony Osei?

The Election Command Centre will keep readers, viewers and listeners posted on all Media General platforms.

Quick facts about Old Tafo-Pankrono

Since the old Tafo-Pankrono was carved out of Tafo-Suame constituency in 2004, Dr Anthony Akoto Osei has been the Member of Parliament till date.

He won the 2004 election on the ticket of the New Patriotic Party with close to 80 per cent of the total votes cast.

But after serving his constituents for 16 years, Dr Akoto Osei has decided not to seek re-election in the 2020 elections.
Source: 3 News