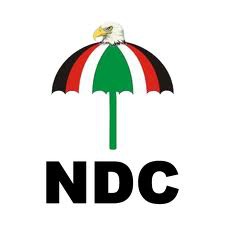 Wed, 4 Nov 2015 Source: GNA
Mr Bill Baglo-Hedo, parliamentary hopeful for the Tema West Constituency on the ticket of the New Democratic Congress (NDC) has launched his campaign towards the party's primaries.
The campaign launch at the Holy Child School Park at Sakumono was attended by scores of his supporter's amidst jubilation and cheers.

With barely three weeks to the party's primaries, the thirty-year old aspirant is confident of winning the support of the electorate to represent the party in the Tema West constituency in the 2016 general election.

The results of the vetting of Mr Beglo-Hedo and Lawyer James Enu, his contender, who both filed nominations to contest the seat on the NDC's ticket was, until recently withheld by the party's Vetting Committee.

Addressing the party supporters, Mr Beglo-Hedo called for unity in the rank and file of the Tema West constituency to ensure a successful primary bereft of chaos.
He said great political leaders exuded selflessness and incorruptibleness in their pursuit to develop their localities, saying that, such attributes were needed to recapture the Tema West seat and improve the living standards of the constituents.

He described the opposition New Patriotic Party (NPP) as a divided party, which could not win elections in the country and appealed to his party members to continue supporting the party as they eschew animosity and violence.

In solidarity with the aspirant, Madam Obobia Darko Opoku, Parliamentary hopeful for the Weija-Gbawe constituency, in an interview with the GNA, said with the party's expanded Electoral College; the constituency needed a youthful candidate who knows the needs of the constituents.

She said political opponents in recent times had resorted to name calling, especially where women availed themselves to contest elections, adding that, this was a setback and discourages other women from venturing into politics.
Source: GNA