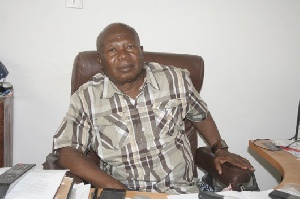 Mon, 19 Dec 2016 Source: The Finder
A leading member of the New Patriotic Party, Dr Amoako Tuffour, has urged Ghanaians to trust the President-elect, Nana Addo Dankwa Akufo-Addo, to select the best cabinet for his first four-year term.
In an interview with The Finder, he said Nana Akufo-Addo is an experienced politician who knows his left from right, adding that he would choose the best for Ghana.

Reacting to the issue of Nana Akufo-Addo asking for time to select people for his ministerial positions, he said the President-elect needed to select the ministers in consultation with his council of state, the membership of which he is yet to select.
Dr Tuffour, who was the head of the National School Feeding Programme in Kufour administration, added that the NPP has many competent people to occupy the various positions available and it was also a matter of time.
Source: The Finder