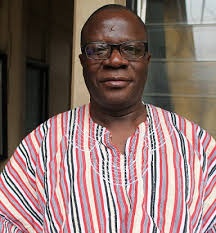 Alhaji Amidu Sulemana, Member of Parliament for the Sissala West Constituency, has appealed to the electorate to vote for the National Democratic Congress (NDC) for development.
"Vote for the NDC which has a track record for development and do not gamble your votes on parties that are not development oriented ", Alhaji Sulemana said when addressing supporters of the NDC at his campaign launch in Gwollu.

Alhaji Sulemana said even though past governments have implemented various development projects it is only during NDC's administration that the desired development infrastructure was executed in the northern parts of the country.

He said a vote for the New Patriotic Party (NPP) in the forthcoming general polls is a complete risk and a hindrance to the nation's development agenda.

Alhaji Sulemana, who is also the Upper West Regional Minister, said the massive development projects on health, education and water sectors among others could be described as "eyes disease which everybody can see and judge" as the good delivery on the part of President John Dramani Mahama.

He said government has established the President Dr Hilla Limann's Senior High School, while two new Community Day Senior High School projects are ongoing at Zini and Fielmuo in the Sissala West District.

Government has also awarded the Tumu-Gwollu-Hamile, Gwollu-Hain and Hain-Tumu roads on contract for tarring and pleaded with the electorate to have faith in President John Mahama and the NDC to improve their living standards.
Alhaji Sulemana said government would provide irrigation facilities to various communities to undertake dry season farming to improve on their economies.

He said NDC is optimistic and poised to win 79 per cent of the votes in the region and as well win all the 11 parliamentary seats in the forthcoming elections.

The Sissala West District Member of Parliament appealed to supporters of the NDC to endeavour to educate the electorate on proper voting procedures to reduce the incidence of spoilt ballots during the elections.

Hajia Zenabu Mahama, National Women Organiser of the NDC, advised the supporters against the "skirt and blouse" voting.

She said some of the parties had nothing to offer the people and all must be wary of their ambitions and parochial interests.

She appealed to women to rally round the NDC and vote massively for the party to undertake more gender empowerment projects.