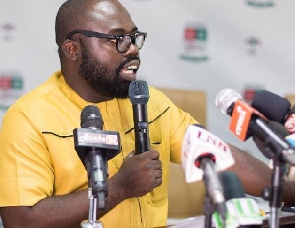 The opposition National Democratic Congress (NDC) has cleared their stance on the Free Senior High School (Free SHS) policy implementation, stating emphatically that they will not cancel the policy should they capture power in 2020.
President Nana Addo Dankwa Akufo-Addo, on Tuesday, 13th August 2019, while addressing staff and students of the Bolgatanga Senior High School, Bolgatanga, in the Upper East Region, as part of his 2-day working visit to the area, stated that Ghanaians will not vote for the opposition NDC in 2020 because of their determination to cancel the Free Senior High School policy.

He said, "I know that there are people in this country who don't want this policy, who have been campaigning against this policy. They are dreaming that they are going to come back to power to cancel the policy."

"I want them to know that they are not coming back to power, and the Free Senior High School policy has come to stay. They still haven't woken up from their dreams; they dreamt in 2016 that they were on course for victory. They did not know that the Ghanaian people were no longer interested in entrusting them with power. They still haven't woken up from their dreams".
But in a reaction, the Deputy General Secretary of the NDC, Peter Boamah Otukonor in an interview with Kwame Adinkra on Kumasi-based Pure FM monitored by MyNewsGh.com cleared that, the President is being delusional as the achievements of ex-President Mahama is scaring him to opposition. Hence, his resort to rhetorics and propaganda.

Mr. Otukonor stated that, because the President has failed at governing the country and has nothing to show for it, he has resorted to disparaging ex-President Mahama at every least chance he gets which is very shameful.

He revealed that, the NDC will rather strengthen the implementation of the Free SHS policy implementation as they have better ideas to make the policy feasible.