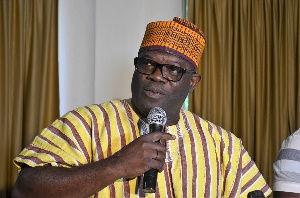 The Northern Region campaign coordinator of the National Democratic Congress (NDC) Alhaji Mohammed Muniru-Limuna, has said that the party will win back all the seats that the New Patriotic Party (NPP) won in 2012.
On Bole- based Nkilgi Fm, he said all the seats NPP is currently holding are originally NDC seats that the party lost because of issues of independent candidates and bickering within its ranks in the past.

He said NPP won only Yendi sometime ago and will lose the Yendi seat too this year, promising to lead the Northern Region campaign team to work to unite the party going into this year's election.

The Northern Region campaign coordinator called on the Chiefs and the people of Gonjaland to rally behind their kinsman John Draman Mahama to win the 2016 election.

He said John Mahama's government has developed Gonjaland than any other government and therefore deserves to win all the seats in Gonjaland including the Kpandai seat currently being held by the NPP.
He mentioned roads, schools, health facilities and numerous social interventions the NDC government did as commendable for which reason the party must be mandated by the president's kinsmen.

According to him, the Damongo water situation will be a thing of the past because a loan has already been approved for the project.

Alhaji Muniru said the Northern Region as a whole has seen massive development including the direct flight of Hajj pilgrims from Tamale to Saudi Arabia and therefore called on the people of the region to work for peace and commended the people of Gonjaland for their peaceful nature when it comes to elections and entreated them to continue with that attitude.