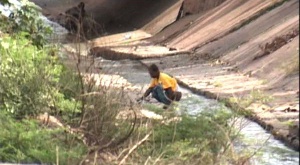 A total of 35 communities out of 236 in the Krachi East Municipality of the Oti Region have been declared Open Defecation Free (ODF).
Mr Patrick Chartey Jilima, Municipal Chief Executive (MCE) for Krachi East made this known during the Assembly's Meet- The -Press series at Dambai, an initiative by the Ministry of Local Government and Rural Development, in collaboration with the Ministry of Information.

It was to encourage Metropolitan, Municipal and District Assemblies to interact with the media to account for their stewardship.

He said his outfit was making all the necessary efforts to ensure that the rest of the communities be declared open defecation free to improve the Municipality's position on the District's league table in 2020.

The MCE said lack of household toilet facilities was a major factor militating against the Assembly's quest to achieve quick open defecation free status and therefore entreated every household to endeavour to have improved toilet facility to enable the Assembly achieve its target.
Mr Jilima urged the community members to keep their surroundings clean and to avoid indiscriminate dumping of refuse so that they could stay healthy and productive.

Mr Abas Ibrahim, the Municipal Planning Officer, said the Assembly would from next year embark on effective property rate collection exercise to rake in more revenue to carry out development projects.

The participants at the Press encounter were also sensitized on the upcoming referendum and urged to vote "yes".

The forum also formed part of government's agenda to promote openness, transparency, accountability, and participation of citizens and interest groups.