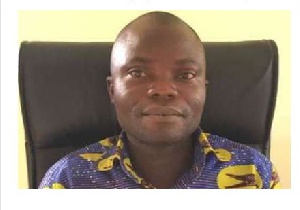 The Adaklu District Assembly last year collected GHC166,240.47 out of a projected GHC288,327.46 representing 57.65 percent and a decrease of 44.2 percent of what was collected in 2017.
Mr. Phanuel Kadey Donkor, Adaklu District Chief Executive, at the first ordinary meeting of the fourth session of the second Assembly meeting attributed the poor revenue performance to poor monitoring and supervision.

He also cited lack of staff, "confrontations from several quarters" against the Assembly's revenue mobilization efforts and revenue officers.

Mr. Donkopr said out of a budgeted amount of GHC2,950,311.23 the Assembly received GHC1,251,834.38 as its share of the District Assembly Common Fund for the second quarter of 2018.

He said the total revenue accrued to the Assembly last year was GHC3,322,132.85 out of an estimated amount of GHC4,985,299.00 of, which the Assembly expended GHC2,787,368.65.
Mr. Donkor said in the first quarter of 2019, the Assembly received GHC333,669.16 being the 2018 third quarter DACF and GHC73,603.00 being the financial tranche of DDF investment and capacity Grant.

The DCE said 215 Persons With Disabilities (PWDs) were supported with a total of 233,605 Ghana Cedis to enhance their livelihood.

Mr Donkor said five cycles of disbursements, totalling 145,748 Ghana Cedis was made available to households in 24 beneficiary communities under the Livelihood Empowerment Against Poverty last year.

He appealed to Assembly members, traditional authorities, opinion leaders and all other stakeholders in the District to support the Assembly in its revenue mobilization drive.