The Asogli State Educational Fund has supported 57 tertiary and second cycle students with GHC51,250 to cater for their school fees and other educational needs for the 2018/2019 academic year.
The beneficiaries are made up of 35 university students, 5 teacher trainees, 7 second cycle students and 10 nurses trainees, who are natives of the Asogli Traditional Area.

Togbe Kotoku XI of Kpenoe presented the cash to the beneficiaries on behalf of the Agbogbomefia of the Asogli State, Togbe Afede XI advised the beneficiaries to eschew from vices and other activities that would distract their studies.

He also urged them to study hard to achieve academic excellence to justify the investments made in their education.
Togbe Kotoku also implored the beneficiaries "to keep in mind persons who helped them in their educational journey and give back to society when they become successful in the future."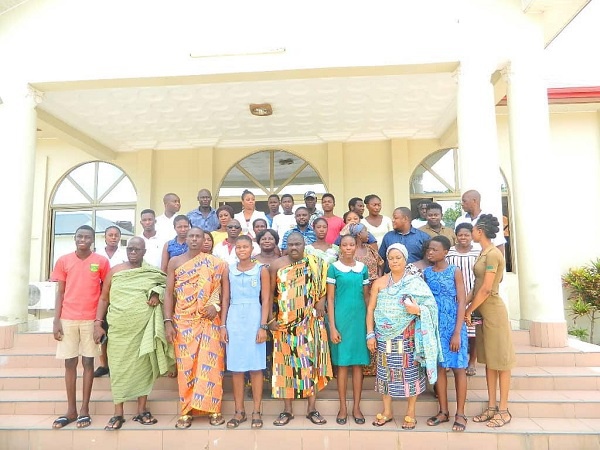 Madam Theresa Foli, mother of a beneficiaries, expressed gratitude to the Asogli Education Fund for the support and pledged that parents will supervise their wards to ensure finances invested in them will not be in vain.