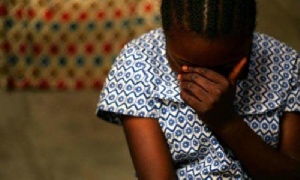 The Director for the Department of Children under the Gender Ministry Mrs. Selina Obeng Asamoah on Monday cautioned chiefs to avoid settling defilement cases at home.
According to her, Chiefs and town elders should stay away from settling defilement cases especially rape in the homes and palaces but rather send them to the police stations for such victims to face the law.

She voiced this out during a child upbringing event held at Agona Nsaben in the Central Region.

"Some cases are police cases especially rape. Chiefs and elders should not settle this cases at home in close doors. We should know if that happens, we are destroying the future of our children.

They [chiefs] shouldn't think it is something small and play with it because it has a great effect on children. So, if a child impregnates someone, it should not be settle at homes but send it to the police for the law to take control.
It will also enable others to be known of the sanctions and put a stop to it" Mrs. Obeng Asamoah told chiefs and elders.

Also, the Domestic Violence and Victims Support Unit (DOVVSU) of the Ghana Police Service in the Central Region alone last year, recorded 273 defilement cases as against 191 in 2015.

The figure represented an increase of 42.9 per cent while rape cases also increased from thirty-eight in 2015 to fifty-six in 2016.