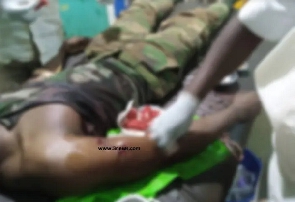 The mortal remains of ten people allegedly killed by personnel of the Ghana Armed Forces have been reportedly released to their families.
According to myjoyonline.com, the bodies were released after the families of the victims met with the leadership of the security forces and traditional authorities.

The report indicated that 10 civilians have since been buried according to Islamic principles.

It added that the families of the victims are demanding an explanation and justice from the Upper East Regional Security Council, which has since not commented on the matter.

The report on the release of the bodies comes after the Member of Parliament for Bawku Central, Mahama Ayariga, condemned the Ghana Armed Forces over the killing and abuse of some of his constituents, stating that he will go all out to ensure he gets redress.

According to a statement issued under the name of the MP, on Tuesday, January 31, 2023, there were reported gunshots heard in the Bawku township.
This, he added, was part of efforts by the military to ensure that it brought the situation under control, but things spiraled out of control, and, in the end, some six civilians are said to have been killed at the hands of the soldiers.

He said that the people who were killed were first chased and then shot, per the information available to him.

The MP added that one of the people who were killed was a little boy who had also gone into hiding, bringing the number of people killed to seven.

IB/BOG