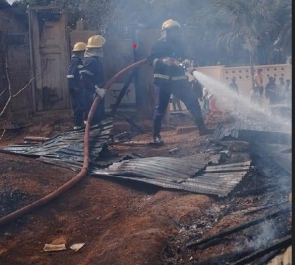 There is a fire outbreak at Tantra Hill in Accra.
The raging fire occurred on Tuesday, 3 January 2023.

According to the Ghana National Fire Service (GNFS), the fire "involves wooden and metallic structures used for commercial purposes."
The GNFS has assured the public that fire fighters from the Amasaman fire station, led by ADOII Jennifer Perry, are working to put the fire under control.