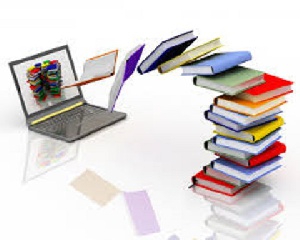 Wed, 6 Sep 2017 Source: GNA
A 130-capacity e-library built for the Koforidua Technical University (KTU) from its own internally generated funds, has been officially inaugurated in a ceremony.
MTN Ghana Foundation assisted with the supply of computers and accessories to the facility that cost GHC 560,000.00 complete.

It would provide both the students and their lecturers' access to electronic sources of information including journals and electronic books from reputable databases and publishers.

Professor Mrs. Smile Dzisi, the Vice Chancellor, appealed to corporate bodies and institutions for stronger partnership with the university to upgrade its facilities to produce practically-oriented students, ready for the job market.

She spoke of the urgent need for additional workshops, laboratories and a centre for entrepreneurship and innovation development.
This, she said, would help the students to be equipped with entrepreneurial skills and to also incubate budding entrepreneurial ventures.

The Vice Chancellor indicated that information technology, innovation, employable and entrepreneurial skills training had become a major focus of the university.

Mrs. Georgina Asare Fiagbenu, MTN's Senior Manager, Sustainability and Social Impact, said the telecommunications company was proud to be associated with the project. She added that in excess of 6,895 students were going to benefit from it.

Mrs. Fiagbenu announced that MTN Foundation had since year 2007, invested over US$13 million in more than 142 life-enhancing projects in the areas of education, health and economic empowerment across the nation.
Source: GNA