The Chief Executive Officer of Stacy M. Foundation, Mrs. Stacy Amewoyi has called on the affluent in society to see charity as a shared social responsibility and be sensitive to the needs of the less privileged in society.
According to the USA-based Ghanaian model and philanthropist, most rich people have become very greedy and selfish because they are interested in enriching themselves.

She explained that because some well-to-do persons struggle to get to their status, they have decided to leave others to their fate, hence have turned deaf ears to the cries of the less fortunate and those who need their help.

Mrs. Amewoyi who doubles as the CEO of New York Fashion Boutique stressed the need to help the needy, indicating that it is a blessing to help the less privileged.

"Don't wait to have much before you be a blessing to others. In the little way you can, just reach out. Don't cook and keep it for tomorrow, share with the hungry in your neighbourhood. Don't be greedy and selfish," she stressed.

She added, "Stop heaping clothes in your closet. Give them out to those who need them."
Speaking in an interview after the opening of a new branch of her boutique, New York Fashion Boutique at Osu in Accra, Ms Amewoyi disclosed that the launching of the boutique is in line with an upcoming project the foundation will embark on.

She revealed that the New York Fashion Boutique has been the main sponsor of the Stacy M Foundation, therefore, income generated from the sale of items is used to support projects.




"This is a launching of my new boutique and whatever resource that is raised from here in this month will be used for our upcoming programme. We are also sponsored by New York Fashion in New Jersey," she explained.

As an orphan who had gone through 'hell' to achieve her goals, Mrs. Amewoyi founded the Stacy M Foundation to help share her experience with others, and most especially change lives of the less privileged society.
The Stacy M Foundation which seeks to offer hope to the needy especially those in the Greater Accra Region of Ghana has embarked on several projects such as health screening, public education on entrepreneurship, among others.




The foundation pays fees of students as well as provide apprenticeship to those who want to learn trades including hairdressing, makeup artistry and has sent about 35 beneficiaries outside the country to better their lives.

The foundation has also been able to expand into certain areas by establishing the Anaya Education Complex, Stacy Beauty Palace and New York Fashion Boutique.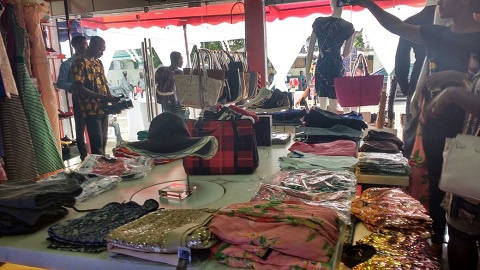 Come September 9, 2017, the foundation will organise another project where people will be given free health screening. This will be followed by an orientation and public education on self-employment, small scale business management, marketing and practical lessons on CPR at the Stacy M Foundation School at Bubuashie in Accra.

A donation exercise will follow a week later in selected towns across Africa.

Stacy Beauty Palace is opened to the general public and anyone who has an interest in acquiring skills in any beauty course to enrol for free.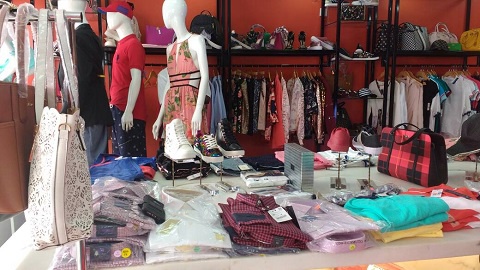 Send your news stories to and features to . Chat with us via WhatsApp on +233 55 2699 625.