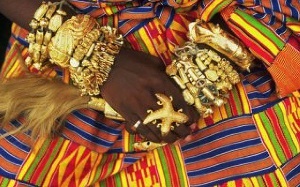 The New Juabeng Traditional Council has entreated the general public to endeavour to adhere to all traditional rules and avoid drumming and noise making in the area from October 1 to October 31 ahead of the celebration of the Akwantukese Festival.
"The New Juaben Traditional Council hereby announce to the public that the Akwantukese festival will commence with the ban on drumming and noise making from 1st to 31st October 2017," the Kontihene of the New Juaben Traditional Council, Baffour Nyantakyi Tutu Boateng, made this known during Akwantukese/Silver jubilee Committee meeting in Koforidua.

He added that the 20th Akwantukese celebration and 25th celebration of the installment of Daasebre Oti Boateng will be launched on August 24 and the main program will start on October 13.
According to him the ban on drumming and noise making in New Juaben Traditional area should be observed in the interest of peace, harmony and national security.

In view of that all worship and church services are to be confined to church premises with minimal sound. In addition, funerals and crusades are banned.