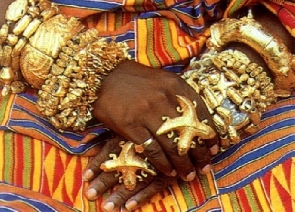 The timely intervention of security personnel at the weekend saved Togbe Ananipati V, a claimant to the paramount stool from being lynched at a grand durbar to climax this year's apenorto festival of the chiefs and people of the mepe traditional area.
The festival is currently underway at the Presbyterian Park at mepe traditional area in the North Tongu Traditional area.

Security personnel rushed to the rescue of Togbe Anepati sitting in state but was being beaten and his crown removed by a gentleman who earlier was whisked away by celebrants.
Investigations by GNA revealed that the gentleman attacked the chief on the grounds that he was not qualified to sit in state as there was case in court over the rightful occupant of a stool in the paramount area.