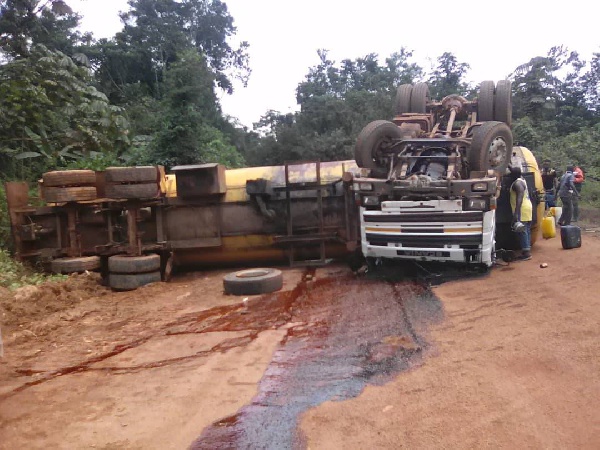 A tanker truck fully loaded with crude palm oil from Adum-Banso Estate, Benso Oil Palm Plantation (BOPP) to Tema subsided when ascending the Abibire Hill due to poor nature of the road.
In recent times, chiefs, opinion leaders and community members have organized press conferences on the bad nature of the road, and just last week community leaders met the western regional minister to find a solution to the deplorable state of the road.

Officials of BOPP have put together a technical team and equipment to clear the tanker from the road, which is now partially motorable.
Residents in the area have expressed their frustration at this new development, calling for immediate action on the road to avoid such accidents and deaths.

Fortunately, the driver of the tanker and his assistant escaped unhurt, but an impending calamity is certain, Gyankokora Mensah, a resident of Benso told reporters.