TradeAid Integrated, a Non-Governmental Organization has launched a project called 'Come Stay Learn and Contribute' (COSLEC) as its contribution to the development of Community Tourism in the Upper East region.
Apart from boasting the tourism industry in the country, the project is geared towards encouraging tourism among Ghanaians, empowering the craft industry in the Upper East region and also to market specific traditional activities in the region.

Speaking in an interview with the Director of TradeAid Integrated, Mr. Nicholas Apokere indicated that the initiative was TradeAid Integrated's drive to promote tourism especially eco-tourism in the Upper East region of Ghana.

According to him, he has always nursed the dream of exploiting the potential of the Upper East region in his drive help in the reduction of poverty.

He indicated that the region is endowed with numerous tourists' sites which potential has not been fully exploited and marketed to the benefit of the people. He indicated that the project will not only boast tourism but will also serve as a marketing tool for the region.

The Project will have tourists from other parts of the country and other countries come into the country to stay in the communities with the people. While there, they will be expected to learn the production of any local craft of their choice in order to equip them with the requisite skills in the production of local crafts.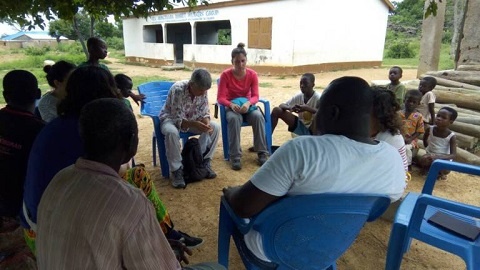 Tourist will also have the opportunity to contribute their quota to the various communities through TradeAid Integrated's projects in the Upper East region. Tourists will also be provided with tour guide services under the project to visit the various tourists' sites in the region.

How to enroll for the project

Interested individual could contact TradeAid Integrated through the Non-Governmental Organisation's social media pages which are TradeAid Integrated on Facebook and TradeAid_Integrated on Instagram or the institution's email address info@Tradeaidgh.org.

The first batch of five tourists to enroll for COSLEC arrived in Ghana and are currently in Vea where they have been staying with the local folks and engaging in all activities in the community. They are appreciative of the offer and have said it has provided them with a different experience far away from home.


Send your news stories to and features to . Chat with us via WhatsApp on +233 55 2699 625.