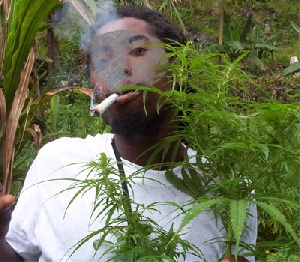 Wed, 26 Oct 2016 Source: Today
Tamale Senior High School (TAMASCO) in the Northern Region is gradually becoming an end-user hub for illicit drug trade, Today Newspaper's investigation has established.
Information gathered from sources close to the school authorities indicate that some police officers in the area have made a job out of extorting huge sums of money from Indian hemp (wee) dealers who come to sell the illicit substance to some of the students of TAMASCO.

Sources told Today that the police instead of arresting and prosecuting such illicit drug peddlers on the campus rather end up condoning these acts by collecting huge sums of monies as bribes.

The development, which has become a matter of concern to residents and parents, was met with mixed reactions from the school authorities when the issue was discussed on Accra-based Rainbow FM yesterday.

In a follow-up to the Rainbow FM news item, many concerned staff members of the school who spoke to Today complained that some persons and students in the area have turned Tamale Senior High School into a 'smoking ground' of the illicit substance.
They pointed out that the invaders do not only smoke illegal substances, but also defecate on the compound.

According to them, some of the students also engage in other forms of social vices, including stealing and truancy.

They, therefore, urged parents to collaborate effectively with the school authorities to instill discipline in the students to safeguard their future.

The school, which was established in 1951 is one of the best schools in the region
Source: Today